Date/Time
Date(s) - 07/30/2018
10:00 am - 12:00 pm
Categories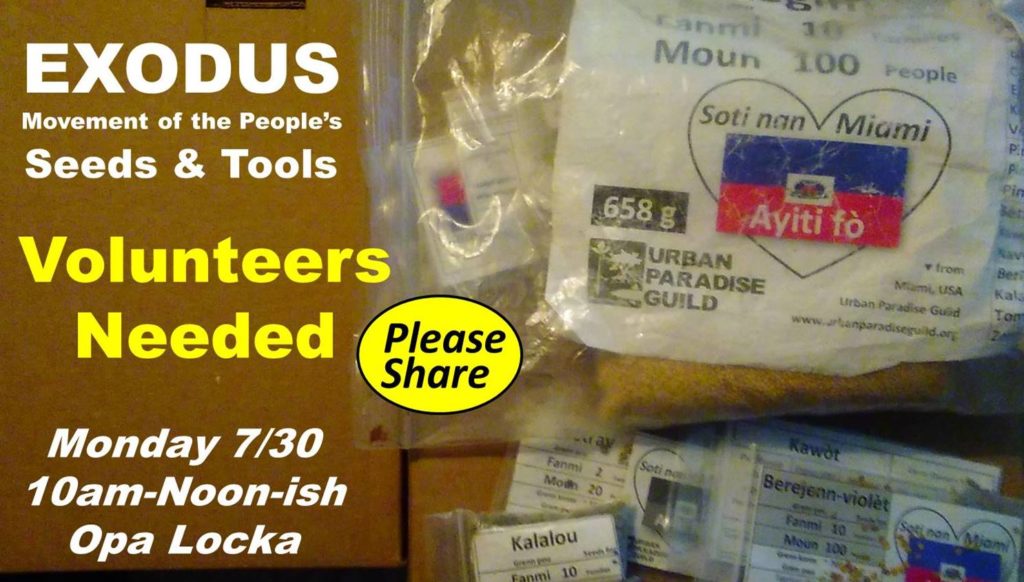 UPG Seeds For Haiti and Tools for Caribbean are moving.
We will be migrating out seeds and tools from one warehouse to another.
The load site is east of Opa Locka Airport.
Make reservations below, you will be provided with site info in the morning.
It ends in either Hialeah or El Portal (depending on negotiations and pricing).
We start at 10am. End time depends on how many loaders are available at each end. We hope to complete before noon.
Most work will be out of the sun.
Bring chilled water.  Bathrooms available.
Wear closed-toed shoes or boots for safety.
Must be able to lift 20lbs (some stuff is heavier, so strong is good).
We expect to have carts when distance is an issue.
We are STILL looking for a free warehouse or office storage space, about 100sf needed. If you have a free storage site, please e-mail [email protected] ASAP.
Reservations
IMPORTANT: By registering this activity, you confirm that you are 18 years or older and agree to the terms on this page.
Under 18? Reserving for a Group? Contact Us
Bookings are closed for this event.