Date/Time
Date(s) - 08/22/2021
8:00 am - 11:00 am
Location
UPG Amelia Garden Center
Categories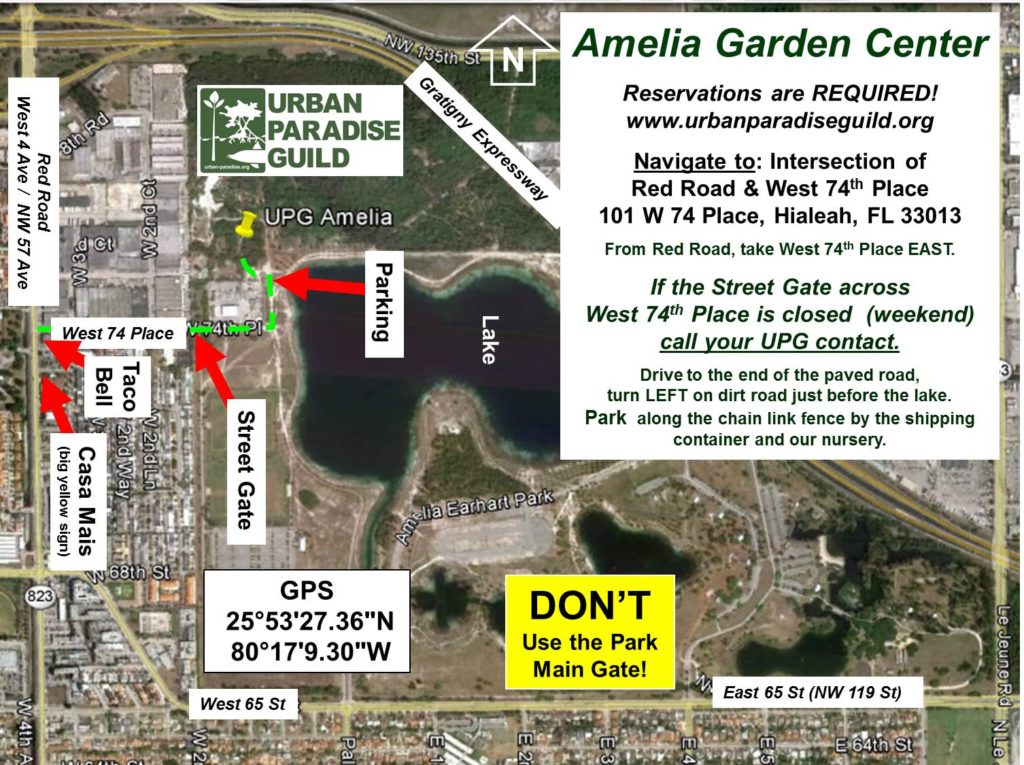 PROJECTS will depend on season, needs and resources.  They may include UPG Nursery, Agriculture, Pineland or Mountain Bike Trail Habitat inside Amelia (a vast park of 500+ acres).
You can expect to do real work, get grubby, and make the world a better place.
LEADERS Maria Jose (mj@urban-paradise.org) or Sam.
NAVIGATE Check your e-mail, we will send a last-minute update about the project, weather, etc the night before. If we are based at the Garden Center, use the UPG Map for navigation (google can get you lost).
BRING / Wear / Prepare Bring a water bottle, closed-toed shoes & dress for the weather. Gardening gloves, favorite sunblock and bug repellent are optional. UPG will provide Tools, Gloves, and endless ice water refills. You will be doing real work, so eat a real breakfast (you will need the energy).
BATHROOM There is often no bathroom on site. Plan accordingly.
SCHEDULE Volunteers, see above. UPG Staff, coordinate with your supervisor.
GROUPS If you have a group larger than 4 people, please contact sam@urban-paradise.org.
Subject: Group for (insert Place & Date). Include your cell#, the number and ages in your group.
CHILDREN If you would like to bring children, please send an e-mail to the site supervisor (see below). Subject: Children for (insert Place & Date). Include your cell#, the number and ages in your group.
Reservations
IMPORTANT: By registering this activity, you confirm that you are 18 years or older and agree to the terms on this page.
Under 18? Reserving for a Group? Contact Us
Bookings are closed for this event.