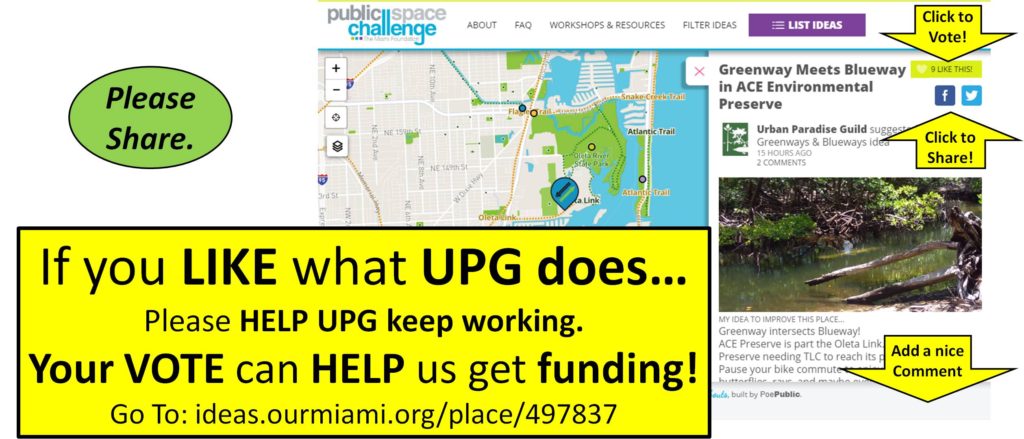 UPG has a concept in the PSC (Public Space Challenge) for our ACE Preserve Projects, which highlight both its Nature Preserve and its function as a Greenway (bike/walk path) and Blueway connections to Biscayne Bay.
To Vote: 
Click here, then…
Click on the yellow button at the top right corner.
Positive comments are great too.
Photos & Video:
UPG has been working at ACE Preserve for more than 4 years… but don't take our word for it…
A picture is worth 1,000 words… so here are photos plus video!
Video: Young Manatee in the Preserve July 2016
Manatee Video ~ ACE Preserve 7/12This young Manatee is still relatively small… just about 6' (2m) long. by Volunteer Gaby Mendoza – Thanks!

Publicado por Sam Van Leer em Quarta, 13 de julho de 2016